Stora Lee Camping has 160 permanent caravan pitches. We have four service houses, so toilets and showers are always within a short walking distance. The service houses have a very high standard with heated floors and tiled baths.
The pitches are large and nice, and many have a nice view over Stora Lee.
The main season is from 1st of May until 1st of October. During the main season, you will have 4 service houses at your disposal.
During winter from 1st of October until 1st of May only one of the service houses is open, but you will still have the possibility to get water and to empty your portapotti. From Easter and onwards, we open more service houses.
Prices
13.500,- with the following payment dates:
| | | |
| --- | --- | --- |
| Payment date: | Fee: | |
| February 1st: | 3.500,- | |
| May 1st: | 7.500,- | |
| October 1st: | 3.300,- | (plus electricity) |
| Electricity: | 2,00 kWh | (minimum fee 1000,-) |
| Fee sale of caravan: | 6.000,- | |
Available slots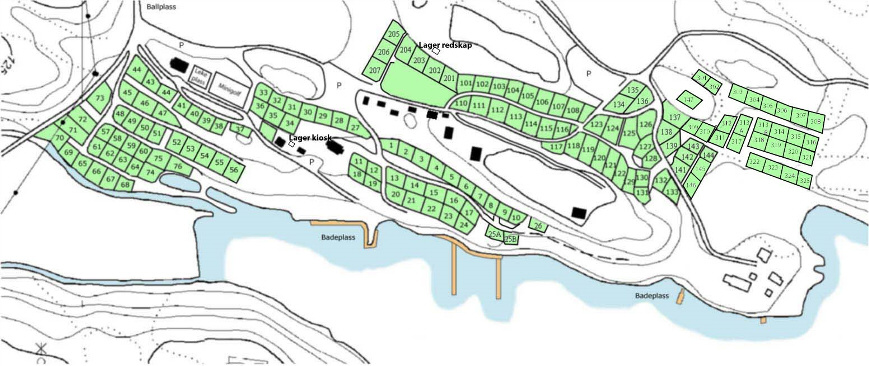 For the moment, there are no available slots
From time to time, caravans are for sale at Norwegian trading website finn.no
Feel free to contact us for a pleasant camping-conversation:
e-mail: post@storalee.no
mobile: (+47) 92 411 412